LYNBROOK HIGH SCHOOL PROM  SERVICE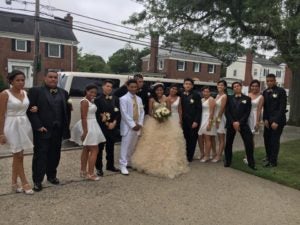 Lynbrook Senior High School is a four year public high school in the village of Lynbrook.  K and G Limousine provides prom services to this school.  The prices are great and you can book a limousine company to provide the prom services.
PROM LIMO SERVICE IN LONG ISLAND
Prom is the event everyone looks forward since the beginning of the senior year.  Seniors in Lynbrook High School should prepare ahead of time by contacting K and G Limousine.  Booking with the company is info@kglimo.com and calling at 516-437-3826.
PROM LIMO SERVICE IN NEW YORK
Lynbrook High School students deserve a good limo for an amazing service that is a must.  Please know that the night is yours and we want to help you make it a night to remember.
Why Choose Us?
Available 24/7
Smoother Rides
Seamless Booking
Drivers ALWAYS Early
World Class Customer Service